Digital Guide Production
---
Museum Visionary is the first Taiwanese brand
which focuses on producing creative digital guide content for museums.
Learning and feeling are part of human's innate abilities,
and museums/ art galleries are the best place to explore them to the fullest.
Through our employment of displays, guides, and learning activities,
we create unforgettable museum experiences for visitors.
Regarding thinking and sharing as our core spirits, Museum Visionary focuses on designing and producing digital guide contents which are rich in the spirit of humanities. By doing so, not only can digital guides spread knowledge and create feelings, but also bridge the gap between audiences and art works. This can also provoke internal/external inquiry, exploration, interaction and communication with the exhibits, allowing the exhibition and visiting experience to ferment and precipitate in audiences' life and connect to their own experience. And eventually, museum experiences are integrated into visitors' life-long practice.
Founded in August 2017, Museum Visionary is the first museum digital guide brand in Taiwan. Chia-Lin, the founder of Museum Visionary, has long been fond of the informal learning experience in museums. Therefore, she devoted herself into the museum industry for over a decade, and participated in a variety of museum projects, including audience service, curating, collection maintenance, library management, collection digitalization, volunteer management, art activity planning, and community relation etc. She started to work on creative museum digital guides from 2009, being responsible for production, script-writing, and sound effects, and has cooperated with various studios and voice actors to create interesting digital content since then. She served as the head of Antenna International's Taiwan branch from 2014 to 2016. She has a deep understanding of operational thinking and professional know-how of this global digital guide brand. After years of learning and practicing, she founded Museum Visionary. This Taiwanese brand provides service with the highest quality in a way that is suitable for local museums, audiences, markets, and the environment, and will richly cultivate Taiwan while reaching out to the world.
What Museum Visionary values is professionalism and enthusiasm. We use rigorous procedures and include all kinds of creativity to produce the best digital guide products. We customize and select the most suitable team members for every project. To ensure the content of digital guide has a contemporary and macroscopic vision, and has also precise detailed descriptions, we also focus on selecting writers who have the most relevant professional background to the exhibition. The digital guides produced by our team strives to achieve a similar liveliness, interactivity and affinity to an on-site tour, and adds elements that are difficult to achieve in an on-site tour, such as soundtrack, sound effects, and interviews, etc., so that the guide can be unbounded by the limitation of time and space. It can also create direct communication between audiences and the creator/curator, and shorten the gap between people and objects. The voice actors, sound engineers, and mixers are also carefully selected, and they would work with museums/curators/artists closely during the producing process. While producing, we are quite open to ideas and opinions of every team member, so as to ensure our products are in line with the needs of the museums and audiences, and can create the best interactive communication effect possible.
As technology progresses rapidly, our team also focuses on how to effectively incorporate emerging technologies into our digital guides, and ensure that technology brings convenience, fun but not burden. We have extensive knowledge of the latest related technologies, including augmented reality (AR), low-power Bluetooth, NFC, indoor positioning and navigation, Google Tango, Google Glass, Binaural Stereo and other technologies applicable to the creation of museum visiting experience. In addition, we also have constant discussion on various applications with technology professionals. By focusing on practical results, and with constant reflections on more effective ways of using technology, we are hoping to create a new dynamism in digital guide services.
Tour guide designing
Storytelling; Visiting route design; Exhibit object selection; Visiting experience design
Script writing
Content design; interview design; Adapting existing scripts for different groups of visitors such as adults, children, vision and hearing-impaired visitors and etc.
Editing
Structured editing; text editing; quality control
Translation
Language translation; Translator recommendation and management
Soundtrack and Sound effects
Soundtrack and sound effects design
Interactive Content
Cooperate with domestic and foreign interactive digital content producers to create interactive content for museums (augmented reality, mixed reality, 360-degree movies, etc.)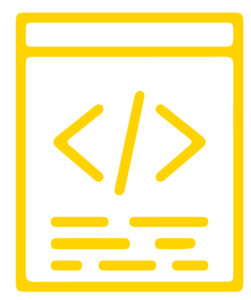 Design App
Cooperate with domestic and foreign interactive digital content producers to create tour guide apps for museums.
Tour guide planning
Based on the current/future exhibition design, we can design the best tour guide methods, assistive devices, visiting routes, visiting programs, etc. for different types of audiences.
Digital guide content design
According to different types of exhibitions, space and features of the museum, main audience characteristics, etc., we can provide the best suggestions and feedbacks for digital guide design (including the most appropriate application of verbal content, multimedia, guided videos, augmented reality, virtual reality, mixed reality and 360-degree imaging.)
Mobile visiting technology
Bluetooth Low Energy, near-field communication, radio frequency identification, wireless network, GPS, optical communication, image identification and various automatic positioning, content-driven technologies are complex, diverse and progress fast. We can provide a comprehensive evaluation for museums, and advise on the most efficient museum mobile digital tour application methods.
Equipment software and hardware
Group tour equipment (digital/analog/channel number/frequency selection), personal tour equipment (special systems/Android/
iOS/customized/purchasing/
cloud content/load terminal content), assisting you in finding the most suitable way for your venue.
Operation Management
Professional analysis and consultation on various aspects of digital tour operation management, such as tour guide equipment cabinet setting, retail system (POS) design and procurement, on-site service planning, operation model design, human resource allocation, and talent management).
Achievement
Cathedral de Segovia, Spain